Wells boys and girls here it is -
Round 2 at the Big bad Wyena Track
Its been a while but ol Ceng is back in the Saddle again with the help of Pottsy & Cathy
The Deal is -
DIRT DEVILS & LAUNCESTON MOUNTAIN BIKE CLUB
STATE DH ROUND 2
(Run under MTBA Regulations)
Wyena – North Lilydale
30 minutes North of Launceston
(For a rough map click this link –
http://maps.google.com/maps?client=safa ... a=N&tab=wl
)
SATURDAY, 15 NOVEMBER
Official Practice will be run through a Ride day
10am until 2pm - then again on Sunday
To take advantage of this, you will need to pay $5 to the LMBC and have a current Licence - either a Day or Year Licence (normal prices apply)
This track is on private property - riding outside of nominated times is not an option, so please conform to the rules
SUNDAY, 16 NOVEMBER, 2008
Registrations: 9.00am to 10.30am
Seeding run: 11.30am
Race Briefing: 1.00pm
Race: 1.30pm
Race entry fee: $20.00
Day licence: $15.00
Annual licence:
$70.00 (U19)
$90.00 seniors
Age calculation date: 31 December 2009
DH Race categories:
Elite, Women, Veteran, Sport, Hardtail, U19, U17, U15.
Safety requirements:
A full face helmet is mandatory & must be securely fastened.
All bikes must have front and rear working brakes.
MTBA strongly recommends that riders wear protective clothing such as:
Back, elbow, knee & shoulder protection with a rigid surface; thigh padding; shin
padding;
long pants; long sleeved shirts; full finger gloves.
Handle bar ends must be securely and firmly plugged so as to prevent injury.
For more information please contact:
DH Race Director: Anthony Cengia – 0409 152 328
ac@aldanmark.com.au
or
DH Race Secretary: Cathy Hawkins – 0429 362 329
ianjohnstonmarine@bigpond.com
The Poster looks a bit like this one -
Bit of a speil -
The Track is affectionately named 'Un-natural' selection due to its high demanding layout.
This track rivals that of the famous A-Line, and boasts 40 doubles/step downs in a stretch of berms and is the creation of Rob Potter - who has featured a couple of times in [R]evolution for his track building expertise.
The track offers something a little different to the traditional Downhill race, and as mentioned is a hell of a lot closer than traveling 8 thousand miles to get to something similar......
an example -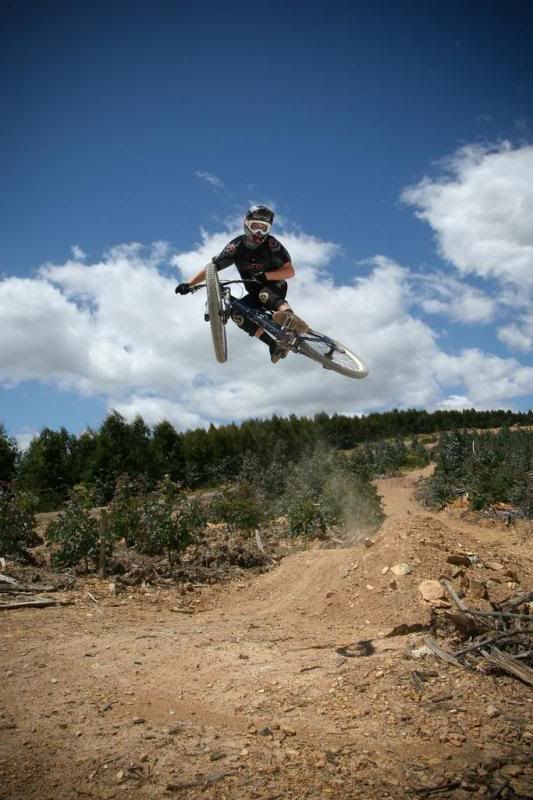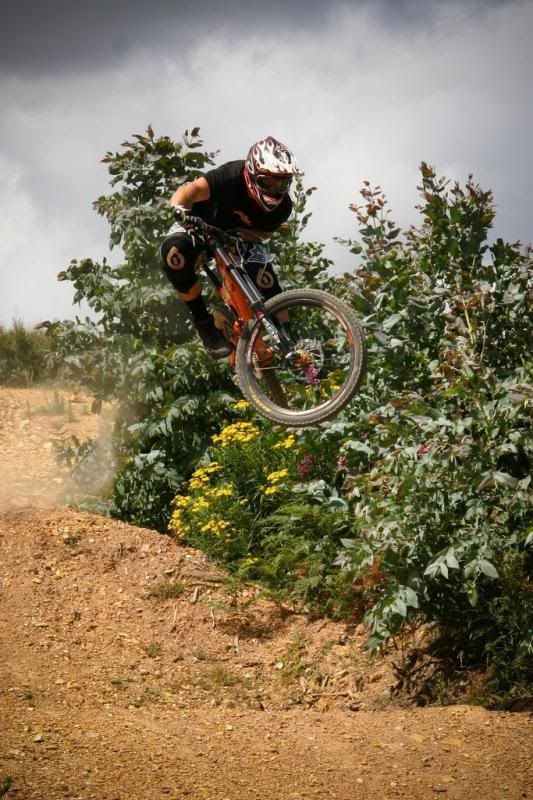 Its a good excuse to come to Launny for a great weekend!
some more pics -
http://pedalbite.com/forums/viewtopic.php?f=5&t=8808
and for more info visit - dirtdevilsmtb.com