Ladies and Gentlemen, boys and girls.
This is the tale of the

Shogun

Trailbreaker.
Once apon a time in a cold town of Bicheno far,
far
away lived a guy.
This guy loved riding.
He did it on weekends, after school and any other time he got the chance.
One day his Norco
broke
!
So he sold
EVERYTHING!
to people on Pedalbite and Farkin!
He was left with like $450 or something and couldn't decide what to buy so he bought a Stp frame and a sh*t load of parts.
He sold most of the parts but was left with the darned stp!
He traded it for a Specialised P1 frame (which is for sale as your reading this
)
and it is still lying in the shed.
1 year previous.
The Norco is breathing and hucking happily.
This is the part when the
Shogun
enters the story.
On the sunny summer holidays of 06' the shogun lies peacefully in the shed when *CRASHHH!!!!* OMG WTF BBQ!!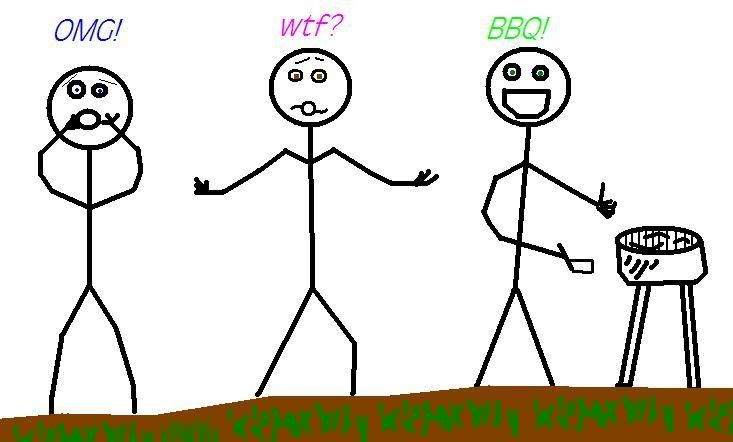 The Norco has been killed!
So the guy hurriedly rushes to the shed and gets the
Shogun
and rides it to the extreme.
That day the wheel was extremely buckled riding on the rim and thats when I thought the peaceful tale of the
Shogun
was over.
Oh, how i was wrong.
One nice Launceston show day in 2007 the
Shogun
has been restored to its old and sexual beauty.
Before the restoration.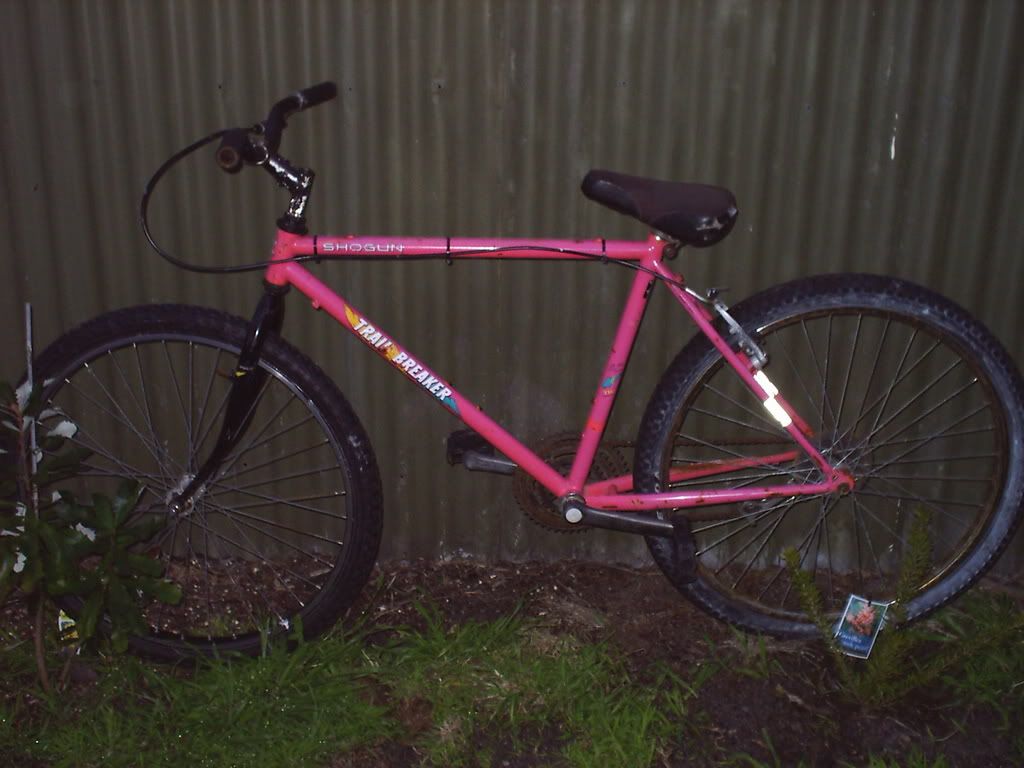 After.
Spec list:
Free agent bmx flange grips
Shadow slim seat (jack u teh huckorZ)
Last,NS stickers (Benny. from rhythm hooked me up)
Huffy wheels.
Holy rollers
brakeless! :O
sweet Tangalow rigids
Shimano cranks/pedals
Suntour derailler
1337 2" rizer bars..
And they all lived happily ever after. (for now)
Will soon get fixed gear rear wheel.
etc etc..
Hope you enjoyed it..